Drinks
By: Kate Smailer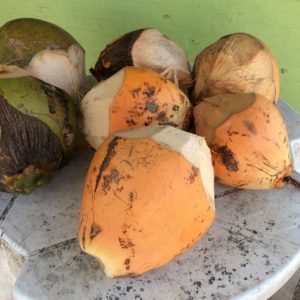 Each morning we started the day with fresh coconut water. What a treat – so better than the bottled or canned coconut water we get in Colorado. Almost daily we visited the road side stand selling produce from Dominica. These "jelly nuts" or young coconuts gave us two large glasses, so refreshing and good for us!
Tropical Flower CO LTD continues to have two of our favorite Chardonnays – Cakebread and Ferrari-Carano for a better price than we can get at home! Grand Vin De France has wonderful French and Italian wines. Geraud's is right next door. All the girls were super friendly and I think they love their new space!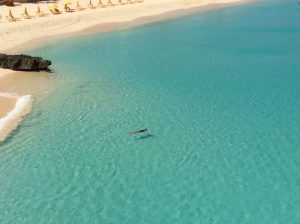 Our last full day, we packed up our beach gear and headed to our spot on Shoal Bay. We enjoyed drinks from Elodias – we do miss Carol but her darling niece, Jakita is there with a big smile! We enjoyed talking with Junior, watching the boats race by, swimming, floating and strolling. A perfect last day!
Another fabulous vacation in Anguilla!