The following reviews and awards underscore the Boulder Cork's commitment to providing the highest quality fine dining experience.
Wine Spectator honors The Boulder Cork with The Award of Excellence for its wine lists that offer a well-chosen selection of quality producers, along with a thematic match to the menu in both price and style..
– Wine Spectator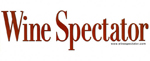 "The Cork is a special place. It's locally owned and operated by people who care and know how to run a successful enterprise. Your happiness and return patronage is what keeps the Cork going."
– Stephen L. Brauns, Indulge Magazine
OpenTable.com diners voted the Boulder Cork onto the OpenTable Diners' Choice lists for May 2009!
– OpenTable
"The Cork's teriyaki steak has been on the menu for three decades, and the to-die-for short ribs that came later are lightly floured, seared and slow-braised with abundant aromatics."
– Claire Walter, Edible Front Range Magazine
"While I wasn't surprised by the steak's butter-knife tenderness, I didn't expect the depth and richness of flavor, which was more pleasingly earthy than typical restaurant beef."
– Clay Fong, Boulder Weekly
TripAdvisor.com's prestigious Certificate of Excellence recognized the Boulder Cork for consistently earning outstanding feedback from TripAdvisor travelers in 2014!

TripAdvisor.com honored the Boulder Cork again in 2016 with a Certificate of Excellence because of routinely positive reviews by TripAdvisor travelers.

The Daily Camera presented the 2015 Boulder County Gold Award to the Boulder Cork for Best American Cuisine.

OpenTable.com diners chose the Boulder Cork as the winner for the 2015 OpenTable Diner's Choice Award.

Boulder Weekly voters named the Boulder Cork as winner for Best Business Lunch and runner-up for Best Restaurant Dessert in the 2016 Best of Boulder.