Combined, our management team has nearly a century of experience in fine dining.
"The restaurant business is always changing; that's what makes it challenging and interesting."
A long-time Boulder resident, Alan has owned the Boulder Cork since 1981. He credits his highly experienced team and their ability to work together as a large reason for the Cork's continued success throughout the years. With a trusted team in place, Alan is able to pursue one of his biggest passions: travel. By visiting restaurants both nationally and internationally every year, Alan is able to learn from and adapt the ideas of others in order to make the Cork better. "It's important to understand who you are; you find your niche and you do it well," Alan says. Alan has always enjoyed working in the full-service restaurant atmosphere and loves to use his experience and travel to continually improve the Cork. He feels the constantly changing restaurant industry forces him and his team to stay on their toes, always looking to improve, and that's what he loves so much about the restaurant business.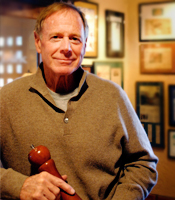 "The team here is like a family."
Donna has been a part of the Cork team for more than 30 years. She began as a hostess after working in several other restaurants. Despite planning on staying in Boulder for only a year or so, she fell in love with the area and has lived here ever since. Donna enjoys the family-like atmosphere among the team at the Cork, and her flexible hours let her pursue her many hobbies, including lake kayaking, tennis, gardening, hiking and just spending time outside in general.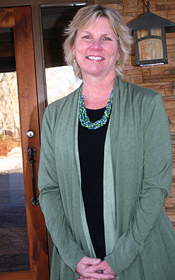 Caitlin Cocco, Assistant Manager
"I've worked in a lot of restaurants, and the team here is better than any other I've worked with."
Caitlin has been a member of the Cork team since 2012, but has been a part of the restaurant industry since she was just 8 years old as part of her parent's business. The Cork was the first restaurant she visited upon moving to Boulder five years ago, and she joined the team as a server prior to working her way into the assistant manager position. Caitlin loves the synergy of the Cork management team, and also really enjoys the family atmosphere the restaurant has created, with long-time customers becoming like family. She is passionate about supporting local farmers, and loves the Cork's farm-to-table philosophy. When she's not managing or bartending at the Cork, she's entertaining at her home, trying out a new recipe, catching a show at Red Rocks, or spending some time painting or drawing.