Combined, our management team has nearly a century of experience in fine dining.
"The restaurant business is always changing; that's what makes it challenging and interesting."
A long-time Boulder resident, Alan has owned the Boulder Cork since 1981. He credits his highly experienced team and their ability to work together as a large reason for the Cork's continued success throughout the years. With a trusted team in place, Alan is able to pursue one of his biggest passions: travel. By visiting restaurants both nationally and internationally every year, Alan is able to learn from and adapt the ideas of others in order to make the Cork better. "It's important to understand who you are; you find your niche and you do it well," Alan says. Alan has always enjoyed working in the full-service restaurant atmosphere and loves to use his experience and travel to continually improve the Cork. He feels the constantly changing restaurant industry forces him and his team to stay on their toes, always looking to improve, and that's what he loves so much about the restaurant business.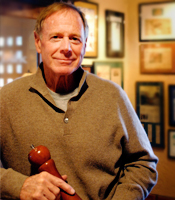 "The team here is like a family."
Donna has been a part of the Cork team for more than 30 years. She began as a hostess after working in several other restaurants. Despite planning on staying in Boulder for only a year or so, she fell in love with the area and has lived here ever since. Donna enjoys the family-like atmosphere among the team at the Cork, and her flexible hours let her pursue her many hobbies, including lake kayaking, tennis, gardening, hiking and just spending time outside in general.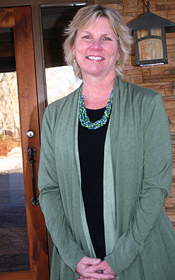 Caitlin Cocco, Assistant Manager
"I've worked in a lot of restaurants, and the team here is better than any other I've worked with."
Caitlin joined the Cork in 2012 but has been in the restaurant business her whole life. Raised in a family of restaurant and hotel managers, Caitlin's passion for great food and service is in her DNA. She says she loves the family atmosphere and synergy of the Cork team, and with long-time employees and customers becoming like family, it often doesn't feel like a job. "I love watching multiple generations of Boulder families and friends come here to celebrate special occasions. Amazing memories are made here every day."
As a Vermont native, she is very passionate about supporting local farmers and small business, too. She is so proud of the Cork's farm-to-table philosophy, believing it's so important to serve all-natural meat and sustainable fish. "I have learned so much from chef Jim about sustainability. I believe it's my job to help educate our community about the importance of where you shop."
As the wine buyer for The Cork she is honored to be able to offer remarkable wines from across the globe. "I learn more everyday about wine." She enjoys the reps, the wine makers and hosting staff tastings each week. It's incredible to be able to open a bottle and taste the terroir from different parts of the world. Caitlin visits Sonoma each year, too, having married into a wine-loving family. "We visit Healdsburg, CA. each year and then go to a lot of wineries." After she and her husband traveled in Italy, she's added more wines from Tuscany as well.
When Caitlin is not working she loves entertaining friends and family, trying new recipes with her husband (a local chef) and raising two young daughters. "I love being a mom. We have a lot of fun. We love to dance."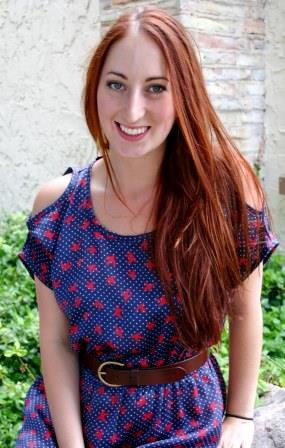 "What makes the Cork unique is our consistency. It's the service we provide and the delicious food that is always great."
Originally from Maryland, Kate Gill has worked in the service industry since high school. In college she caught the travel bug and studied abroad in France and then Prague. She and her husband have lived in places as diverse as Taiwan and the Virgin Islands before following a friend to Boulder in 2012. Kate is glad her roaming soul led her to our fair city, and to her job at the Cork, where she started as a server and worked her way up the ladder. When she's not managing, she loves going on hikes with her two pups, Bo and Hendrix, especially at local highlights like Sugarloaf Mountain and Eldorado Canyon. She also has four chickens that she spoils with Cork kitchen scraps.