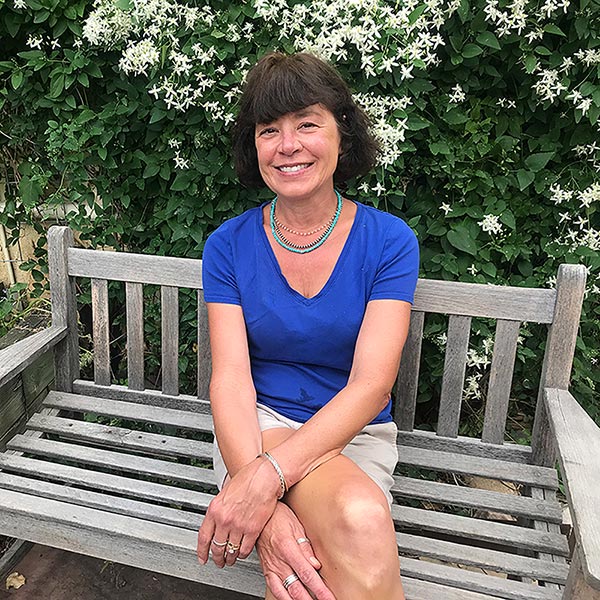 What do you think of when you hear the word "dessert?" Is it a moment in time, like your first-ever banana split after T-ball? Or is it a recipe your grandmother had bookmarked in her favorite cookbook? Regardless of what comes to mind, many of us have at least one fond memory when it comes to dessert—and we think that's a special thing.
Whether you've been to The Cork once or you've been dining with us for decades, you're probably familiar with our Famous Mudpie—but do you know what makes it such an outstanding dessert? Our philosophy. When it comes to crafting a great dish, we believe that, sometimes, simpler is better. A classic crème brûlée, a decadent slice of cheesecake, a refreshing chocolate mousse—these are a few staples on our menu, thanks to Chef Kirsten.
Chef Kirsten has been crafting desserts at The Cork for more than three decades, fine-tuning every recipe to help us satisfy Boulder's sweet tooth. Her menus offer a well-rounded selection that gives every guest something they can enjoy: a dessert that stirs up a fond memory and creates a very special experience.
…and we'd like you to get to know her better…
Questions:
So, you've been at The Cork for 31 years—what's kept you here so long?
Chef Kirsten: I've just been here for so long and Gary, my husband, used to be the assistant general manager here. For years—I mean, decades—we worked together here. It's just been a great place to work. Some of the employees, like the sous chef and the head chef, have been here longer than I have been—same with the general manager.
How do you come up with dessert ideas?
I'm a good recipe follower, that's pretty key, because a lot of people aren't. When I find recipes that I think I want to make, I tweak them a little bit. The way I put them together and plate them, I come up with my own ideas.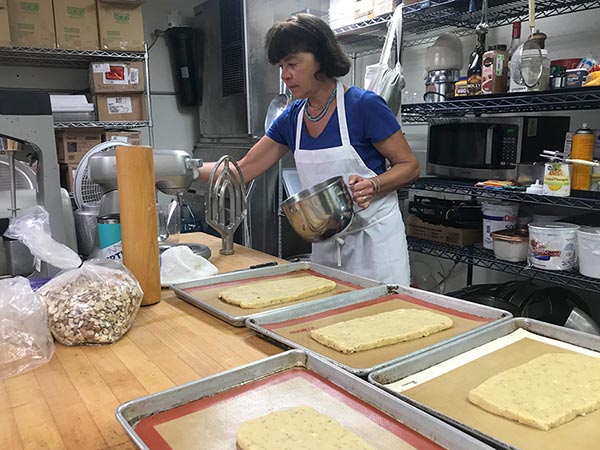 Is there any particular dish you'd say is your 'favorite' to make?
The specials are fun just because it's a little more creativity. We have a great pecan pie recipe we'll do, and that's kind of a special… It's like, 'Wow I love pecan pie. I haven't had it in a while, I think I'll have a piece.'
What about your favorite to eat?
If someone has a chocolate truffle or a chocolate torte, I'd probably get something like that. I don't know if Zolo's still has it, but they had a banana crème pie that was one of my favorite things on the planet. I've never tried to make one, but it's phenomenal. And I like cheesecake. That's something I've carried on; It's something I used to order as a kid—if cheesecake was on the menu, that's what I got.
What do you like to do outside of work?
I went for a hike this morning, that's my routine since I usually get in around noon. I go for a hike almost every morning.
Finally, surprise us! What would someone be surprised to know about you?
I don't know… Since I've been around so long it feels like I'm an open book. But… I can't carry a tune. I cannot carry a tune! People might not notice that I never sing.
Thank you, Kirsten!
We're so grateful to our creative chefs who put together dishes that really "hit the spot!" With Chef Kirsten on our team, we always know we're sending out beautiful desserts that are truly made with love. Come enjoy our favorite dishes and newest specials—join us for a great meal at lunch or dinner, or even just a few bites at happy hour… and make sure to leave room for dessert!