"My philosophy about food is the fewer ingredients the better. I never go the farmer's market or grocery store with a preconceived recipe in my head and just let the food speak to me."
Zachary Martinez, Executive Chef
Chef Zachary Martinez is a Colorado native who spent his youth surrounded by restaurant culture because someone in his family was always in the business. He found his passion for preparing food at a restaurant where he worked with his dad. He soon became a sous chef, then an executive chef in area fine dining restaurants. He left Colorado to pursue his career but was drawn back to the state where he is honored to continue the legacy of serving the high-quality dishes that the Boulder Cork is known for.
"One thing that inspires me about this business is getting to be a part of people's special life events like engagements, birthdays, anniversaries and family celebrations." When he is not cooking Chef Martinez and his wife enjoy hiking with their dog and cooking together, buying cookbooks and making every recipe, something he has done throughout his career as a life-long student of the culinary arts.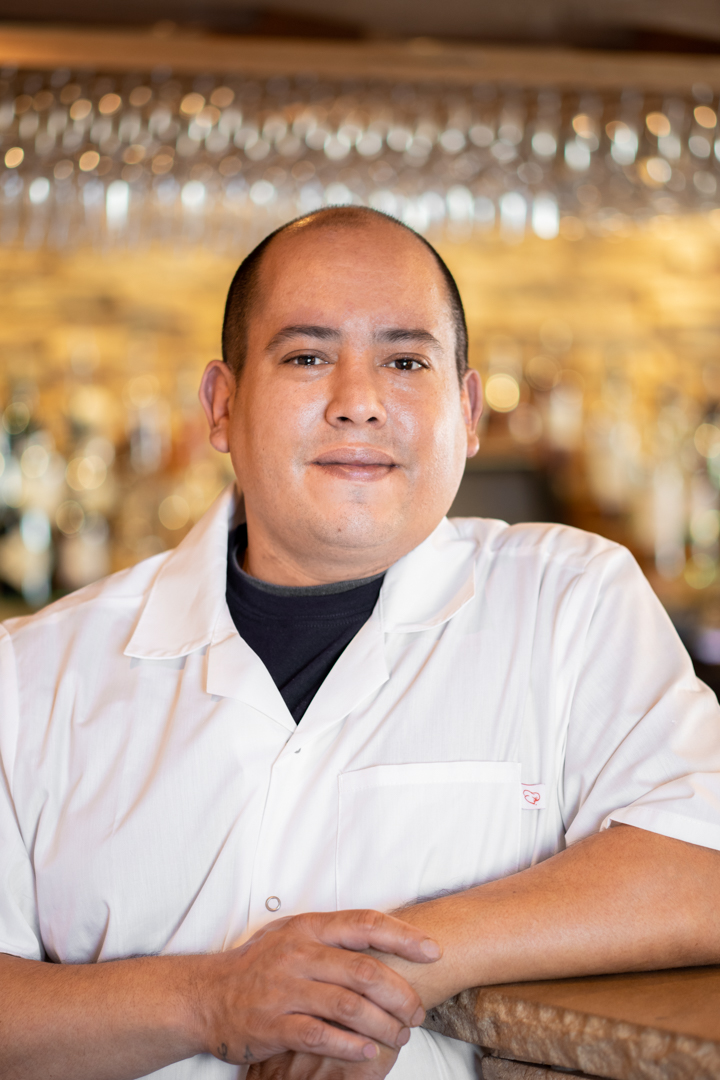 When you talk about the food, philosophy and dining experience at the Boulder Cork, sous chef Greg Larson is another key component to it all. Greg has worked at the Cork since 1984. Originally from Iowa, he worked in several kitchens there before moving to Boulder and taking a position in the kitchen at the Cork. The rest, as they say, is history. Greg enjoys the focus on quality steak and seafood at the Cork, and also has a wonderful team relationship with the Cork team. When he's not in the Cork kitchen, Greg enjoys taking advantage of the abundant outdoor recreation Boulder and Colorado have to offer.