In Boulder you can always confirm the arrival of spring with the sights and sounds of our legendary farmers market. Booth after booth, the market seems to expand each year, marking the arrival of established and new farms and ranches. Who can keep up with this bounty?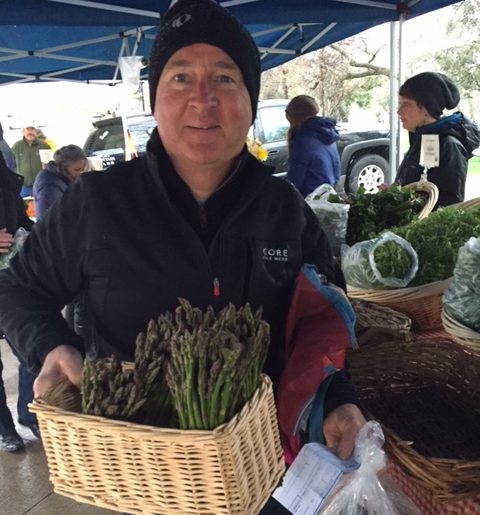 A longstanding devotee of the market, our Executive Chef Jim Smailer certainly does his best. Undeterred by the chill of an early spring morning, Chef Jim arrives early for the best selection. Lots of folks enjoy the Market, but for Chef Jim, finding the freshest local asparagus and greens is like panning for gold.
"I feel like I say this every year, but May is one of my favorite food months at home and at the Cork. We come out of five months of virtually no local produce, and May really starts the Farmers Market season off. The world comes alive in spring," Chef Jim said.
It's true that freshly-picked produce stands on its own, but its ability to elevate a dish is remarkable. That's where Chef Jim's true talents come in to play. The joy in his face reflects his delight in cooking with these kinds of quality ingredients, as well as the creative opportunities hyper-seasonal selections, such as pea shoots, offer.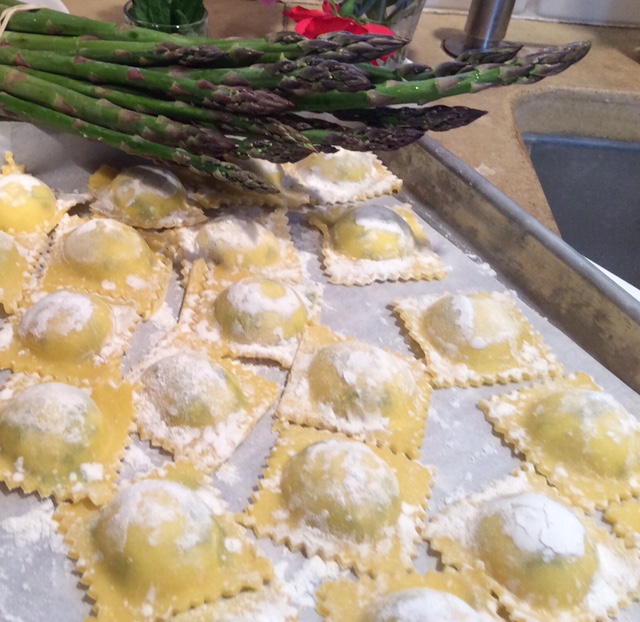 That asparagus in his hand might just turn into Asparagus ravioli, which you can also try at home with Chef Jim's recipe. Pea shoot pesto and squash blossom pizza are other examples of Jim's artistry. To supplement goodies from the farmers market, The Cork regularly receives deliveries from the best local farms.
It's also a great time for seafood.
"Wild salmon and halibut have been long gone. These two great American fish make a welcome return in the spring," Jim said, "Oh, and I almost forgot to mention softshell crabs which I eagerly await!"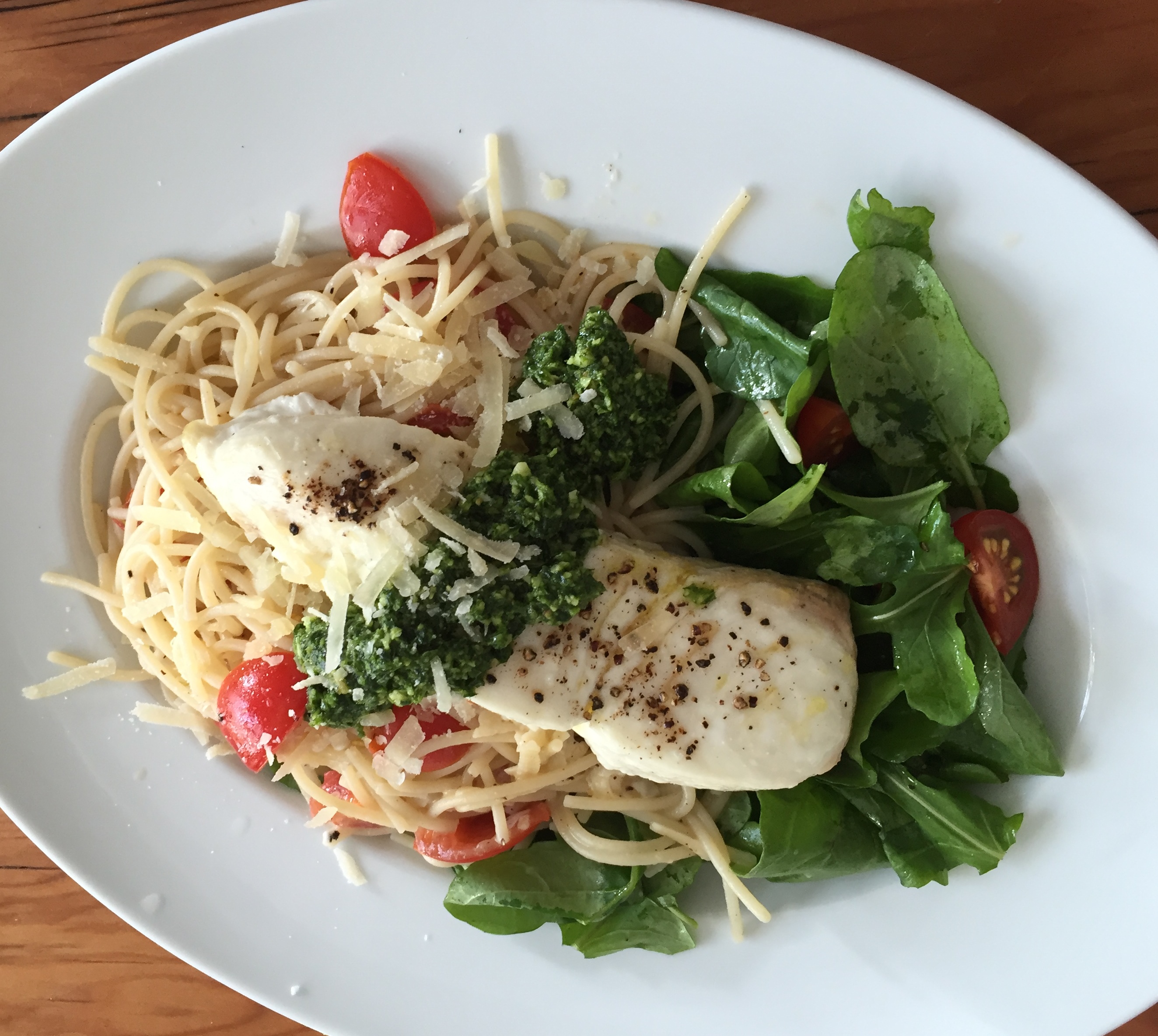 Together with Jim's hand-picked produce, the possibilities for his seafood selections are almost endless.
"We also have spring lamb from Triple M Bar Ranch," Jim said.
So, who can keep up?
Chef Jim, of course.
Come and enjoy Chef Jim's inspired spring cuisine at the Cork!