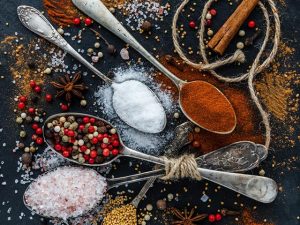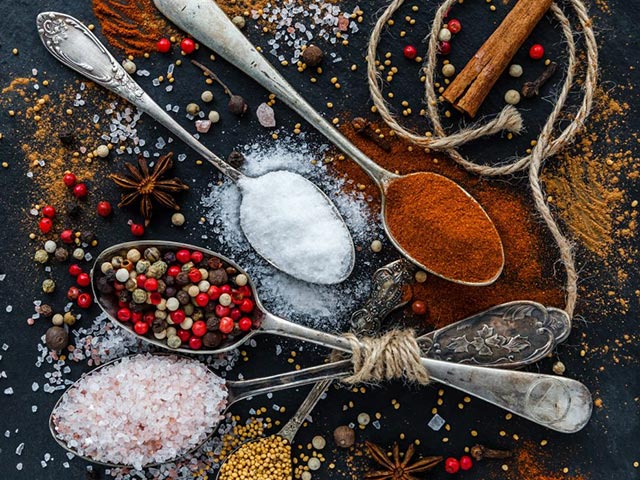 Christmas is less than a week away, and many of us are dashing around like headless reindeer trying to scoop up those last (or maybe the first) of the items on our gift shopping lists. If you're still looking for gifts for the chef in your family or friend group, and aimlessly browsing on Amazon or headed to Sur La Table without a plan — we can help. We picked Chef Jim's brain for a list of kitchen tools any self-respecting chef should have in their kitchen, and what he told us might surprise you…
We give you: Chef Jim's 12 Kitchen Tools for Christmas
1. Shun and Wusthof Classic Chef's Knives
You can't do anything in a kitchen without a good knife. But that doesn't mean you have to buy a full set of premium knives for hundreds of dollars. "I see it all the time," Chef Jim says, "A new cook walks in with a bag of knives — and you just don't need all of them. You can have one or two great 8" or 10" knives and use them for everything." Jim primarily only uses two knives: the Shun ® 8" Chef's Knife, and a 10" Wusthof Classic Chef's Knife. Both the Japanese Shun and the German Wusthof are made of high quality steel and craftsmanship, resulting in precise, durable and versatile knives that fit well in hand. Each retails for around $150 dollars — a fraction of the cost of a complete knife set — and the family chef won't be left wanting another knife. "You don't need a lot of knives or the best knife in the world," Jim says. "You just need one that is versatile and feels good in your hand."
2. AccuSharp Knife and Tool Sharpener
If you have knives, you need a knife sharpener — ergo, everyone needs a knife sharpener. "Forget diamond stones," Jim says. "A farmer friend once gave me an AccuSharp Knife and Tool Sharpener, something they used on the farm to sharpen their tools. It works like a charm on kitchen knives, leaving them sharp enough for cutting anything from steak to fileting Florida red snapper." Pick one up at McGuckins Hardware for $9.99.
3. Box Grater
Using a flat grater and trying to trap all of your cheese and veggie shavings into a bowl or pan can be frustrating. Enter the four-sided box grater. "It's one of those kitchen tools that just makes your life easier, and prep work more efficient," says Jim. Most box graters come with coarse, medium and fine grating surfaces, plus a slicing surface, and some graters come with detachable food storage containers. Chef Jim doesn't recommend any one grater and says that any will do the trick. Again, find one that feels comfortable in your hand. Box graters range from $6 to $40, depending on how many bells and whistles you want.
4. Staub Cast Iron Baking Dish
There's a reason cast-iron cookware has been around for thousands of years and is still in use: our advanced species has yet to invent a cooking vessel more durable, better at distributing heat evenly and retaining heat than a cast-iron pot or baking dish. "I use my Staub cast iron baking dish for lots of different dishes, from roasting meat and vegetables to baking cobblers," Jim says. It may not be the flashiest of cookware, but we challenge you to find something more durable and reliable. Depending on size, Staub cast iron cookware ranges from $60 to $250.
5. 12" Wooden Cooking Spoons
Chef Jim says he couldn't live without an assortment of wooden cooking spoons, and you shouldn't either. He uses the 12" spoons for everything from stirring sauces and soups to pasta. "You don't need long-handled spoons," Jim says. "A 12" spoon should do the trick for just about anything." Wooden spoons are nice because they're safe for use on nonstick and other delicate-finish pots and pans. Pick up one or multiple for around $5 each.
6. Professional Tongs
Most people may have a set of large, metal tongs for grilling, but every chef should also have a set of professional cooking tongs. Get a pair of stainless steel tongs with scalloped tips to use for handling food and even just stirring. "A good pair of tongs becomes an extension of your hand in the kitchen," Jim says. "Get a couple of different sizes and lengths, and you won't need many other kitchen tools for handling food." Prices vary — compare prices and reviews on Amazon to find the best extension for your hand.
7. Salad Spinner
"The gadget you didn't think you needed until you have one," says Jim. Let's all admit that washing lettuce, herbs and fruit can be such a tedious task that we often don't bother rinsing, or don't bother buying greens that require a lot of work. A salad spinner may take up some space, but it's worth making room for it in the kitchen — you may find yourself eating more fresh, good-for-you foods if you have a tool that makes prepping these foods easier. Pick a cheap one up for $10, or splurge on a fancy one for around $30.
8. Peeler
Do your fingers a favor: put down that paring knife and pick up a peeler. Again, it's just one of those kitchen tools that everyone should have to make life in the kitchen easier. There are different types of peelers on the market — the most popular ones being straight swivel peelers and Y-head peelers. Get one of each, or pick one that meets your needs and feels good in hand.
9. Fishbone Pliers
If the person you're buying for is like Jim and all about fish, fish pliers may be the ultimate gift. "I use a pair of pin-nose pliers to debone fish," Jim says. "I can get down the side of a salmon in five minutes with them." This kitchen tool looks a lot like the needle-nose pliers in your toolbox, but actual fish pliers are spring-loaded, making deboning quicker (and more sanitary?) than a regular pair of needle-nose pliers. Wusthof makes a beautiful pair of 7" fishbone pliers for $40, though you can certainly find cheaper alternatives.
10. Cuisinart Food Processor
You know an essential kitchen tool list is not complete unless it lists a food processor. All the items on this list are tools to make life easier in the kitchen, and a food processor is probably the number one appliance to save a chef time, blood, sweat and tears: instead of slicing and chopping produce, grinding seeds and nuts and hand shredding and grating cheeses, you can just throw your food items into this handy machine and let it do all the work for you — in minutes or seconds. "You can get them pretty cheap, and it saves you so much time and energy," Jim says. Cuisinart has a variety of models for different budgets and needs.
11. Oven Tiles
A fierce debate is underway between those who make their pizzas at home: which bakes a better crust — the pizza stone, or oven tiles? "I'd go with oven tiles over a pizza stone," Jim says. "Tiles provide more room than a pizza stone." Unglazed quarry tiles, terracotta tiles… there's an assortment on the market and you can pick up a set of 4 or 6 for around $40.
12. Uuni Wood Fired Pizza Oven
And last but definitely not least (and while we're on the subject of pizza): the pizza oven. We challenge you to find a chef or food lover in your circle who wouldn't love a wood fired pizza oven for their own home. Jim caved and bought this very gift as an early Christmas present to himself. "These Uuni ovens are just incredible," Jim says. "They have different models and generations at this point, but all are just so easy to use, portable so you can set them up anywhere, and run on wood pellets." The Uuni 3 retails at $300, but Jim swears it's worth every penny.
And there you have it: Jim's top-recommended 12 kitchen tools for Christmas. Here's wishing everyone happy and yummy holidays!