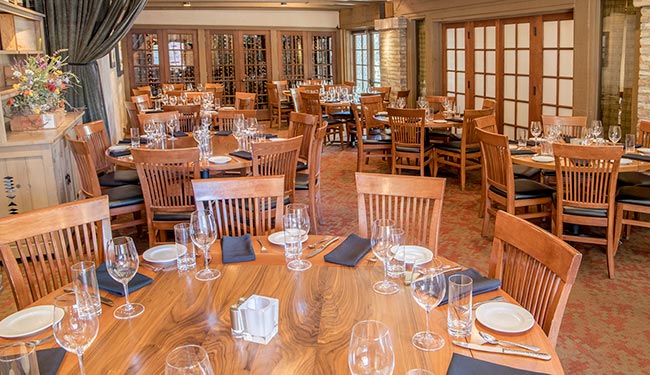 This room's natural wood furnishings, large fireplace and ambient light make it an excellent spot to entertain guests.
Seating
The Patio Room seats up to 65 people.
Serving Options
Plated Sit-down Dinner
Standing Cocktail Party
Heavy Appetizer Party
Boardroom Presentation Set-up
Menu Options
You can choose a pre-set menu to for your event, see our preset menu offerings on our Private Party page. Don't find what you want there? Please call and talk with us about designing a custom menu for your event.