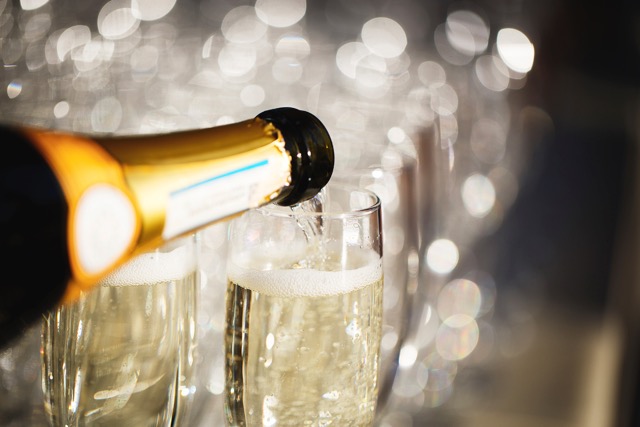 Offering an outstanding collection of Old and New World sparkling wines can, at first, make it difficult for discriminating diners to choose. The perfect marriage of quality and variety, tradition and exploration, our collection is unlike any other.
For those who prefer crisper wines, you'll want to consider Brut, generally regarded as the driest type of champagne. We'll shine the spotlight on two of our favorites: Domaine Carneros Brut Rose from the Carneros appellation in Napa Valley and Gosset Brut Excellence from Champagne, France.
Consisting of 71% Pinot Noir and 29% Chardonnay, the 2012 Domaine Carneros Brut Rose is described as fruity and floral, with "red berry and peach pie with a note of lime zest" followed by "plum, berries and a hint of spice." Domaine Carneros pairs well with duck and salmon, as well as with steak or filet. Additionally, this delectably fruit-forward wine goes well with light fare such as fresh berries with cream.
Gosset has been fermenting sparkling wines since 1584, making them the oldest wine house in the Champagne-Ardennes region. Gosset's Brut Excellence is comprised of three varietals: Pinot Noir, Chardonnay and Pinot Meunier, and Gosset describes this robust wine's palate as "rich, rounded and powerful" with a "lovely development with a soft freshness." Its refreshing tang and expressive finish is the perfect complement for earthy, substantial dishes such as flame-grilled meat and pan-fried garden vegetables.
Next time you visit us, consider trying the Domaine Carneros Brut Rose, Gosset Brut Excellence or another one of our unique sparkling wines. Your palate will thank you, and your Cork server is always available to assist.
To brut: salut!