The Boulder Cork is again bringing its signature bold flavors, creative compositions and gourmet flair to Colorado's popular restaurant weeks in Denver and Boulder County, both stalwart highlights of the state's culinary calendar.
As part of the 16th annual Denver Restaurant Week, taking place Friday, February 21 through Sunday, March 1, 2020, the Cork will be among 230+ restaurants throughout the Denver metro area offering local foodies exclusive multi-course menus at special prices.
"Denver Restaurant Week and First Bite: Boulder County Restaurant Week originally helped increase sales during our slow months, November and February," said Cork Head Chef Jim Smailer, who has led the Cork kitchen for the past 38 years. "And honestly, we aren't that slow during those months anymore, but I still like to run these specials. And we always offer our special restaurant week menu to every customer who comes in. I think some restaurants wait for people to ask about the special menu."
Organized by Visit Denver, Denver Restaurant Week offers customers with a variety of budgets the chance to try local dining spots they might not otherwise consider, while also giving metro Denver restaurants a much-needed boost during what is typically a slow season for most restaurants.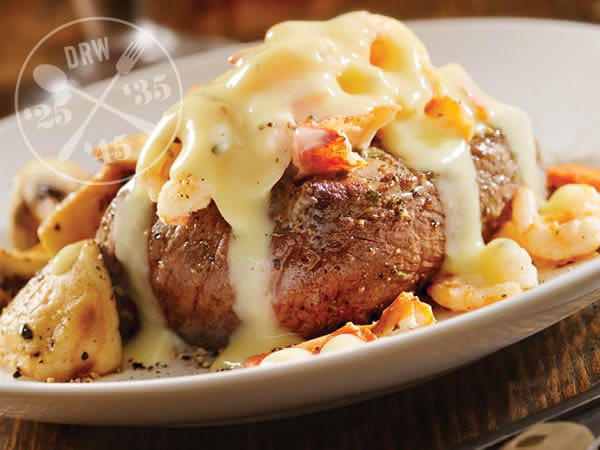 At this year's Denver Restaurant Week event, the Cork's sixth or seventh year taking part, Smailer said, diners can enjoy the Cork's prix fixe menu, a first course, entrée and dessert choice, for only $35. This year's exclusive menu features king crab ceviche with avocado and coconut and tortilla soup with jack cheese among its first course options; a choice of four entrees including the Cork's signature prime rib dish with smoked mashed potatoes and sake salmon with jasmine rice and stir-fry vegetables; and a choice of desserts including Vermont maple cheesecake and the Corks' signature, crème brûlée.
The Cork also participates in another popular annual restaurant week event each year, this one a bit closer to home. Founded in 2005, the annual First Bite: Boulder County Restaurant Week, highlights restaurant gems from across the county during nine days of culinary creativity in November, another slow season for most restaurants. At this annual non-ticketed event, the top restaurants in Boulder County offer $29 and $49-per-person three-course, prix-fixe meals for curious diners. In 2019, participation in First Bite had grown to more than 50 restaurants in all.
According to Smailer, the Cork has been involved in First Bite for even longer than Denver Restaurant Week, but both have been a boon to the restaurant, as they encourage diners to fall back in love with old standby spots while discovering new favorites. Smailer said he likes that, in addition to the Cork's regular customers looking for a great experience and an interesting menu, these annual events bring in new customers who have never dined at the Cork before.
"I really do enjoy these special weeks," said Smailer. "It gets people in the restaurant who might not usually visit, and we're a big restaurant, so it's really great for us."